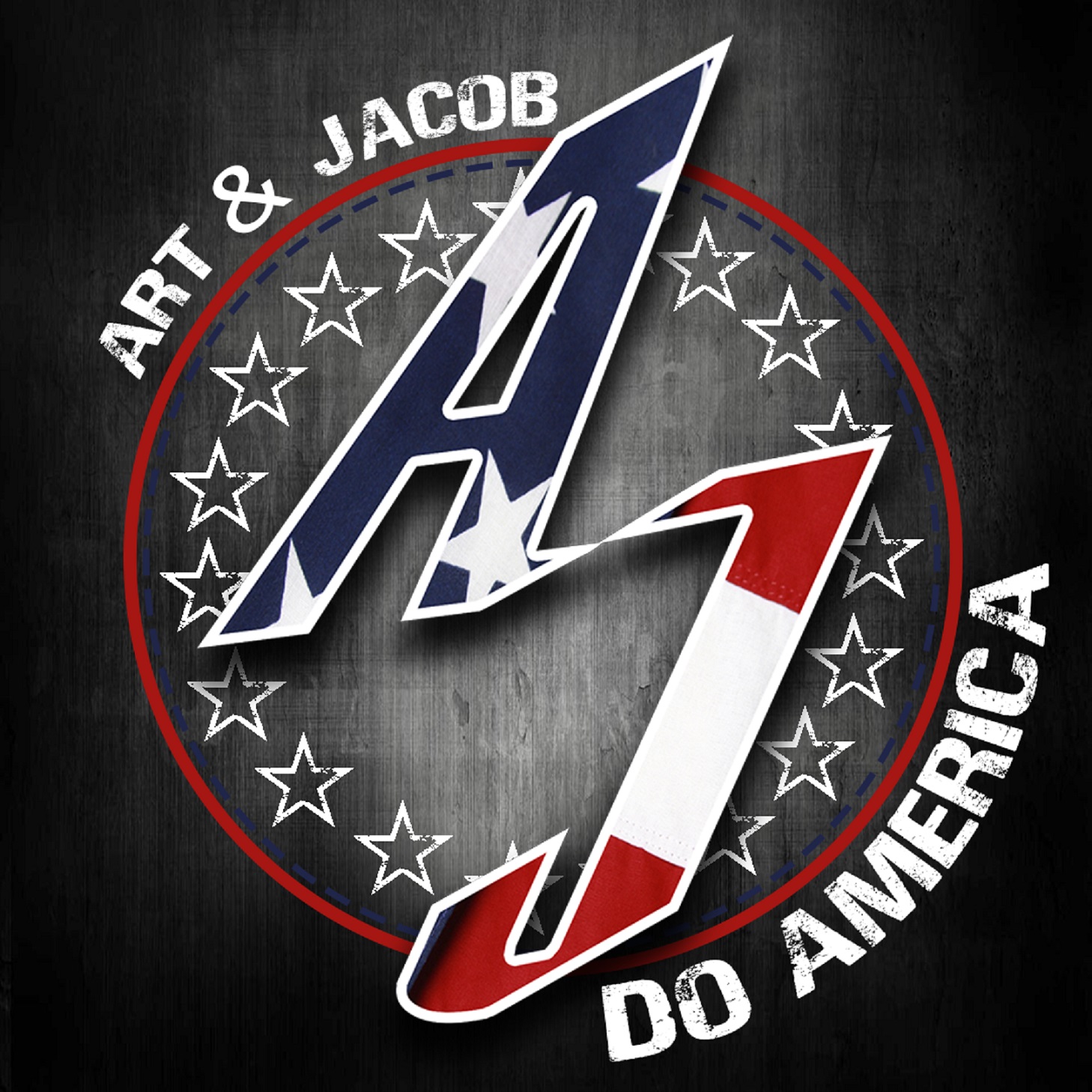 One small podcast for man...ONE GIANT topic for mankind.
The moon landing, or is it the "moon landing" ? THis week we duke it out over the possibility of the U.S. landing on the moon or not. SPOILER ALERT Art doesn't think we did...Jacob thinks we did....and Eric?...Well, he just drinks beer.  
Also we get another care package in the mail and open it live on AIR (Facebook live @artandjacobdoamerica) . This time we got fan mail from Mike Peacock from  "On the Edge" podcast. Check out his Show as well as our local buddy Kevin Workman's Podcast " Nerds on Topic" aka "NoT" 
as usual find us @artandjacobdoamerica on basically everything subscribe on whatever podcast platform you're downloading from now. Rate us and Review...and as always tell yo' mama on yo' booboo too.