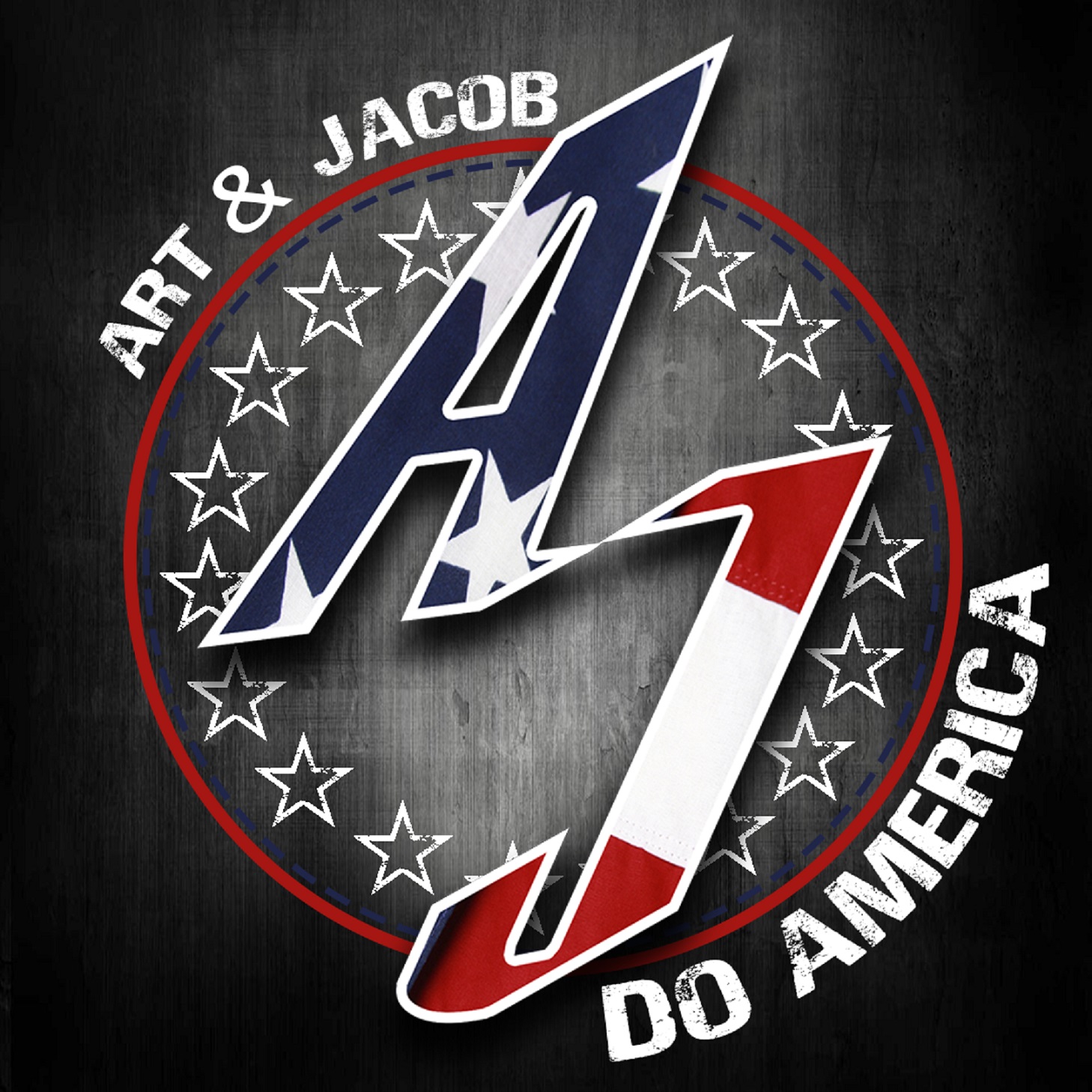 This week we were without Arturo and Eric....However, We welcomed back AJDA family member....Keith Silvas to the Podcast! Now, as a good as a loyal member of the Art and Jacob Do America family....Keith WAS telling his mama and his boo too about the show. But he went above and beyond and went all the way out to the San Diego Comi-Con to promote and network for the show . While in San Diego Keith met Dark Artist and General Bad Ass...Mister Sam Shearon! 
Sam Shearon is an artist who has done album covers, merch, and tour posters for such bands as:
Iron Maiden, Kiss, Ministry, Slayer, Rob Zombie, Rammstein, Doyle, Fear Factory, Bio Hazard, Powerman 5000, Orgy, HIM, and Many more!
He has also done work for/with Clive Barker, Stan Lee, ESP guitars, Dean, Schecter, Coffin Case, various comics, and graphic novels!
BUT WAIT.... there's more!! He also is VERY versed in Crypto Zoology as you'll hear in detail on the show!
Oh yeah and he's played Dracula as well!......I think he also invented Tesla or something too BUT Listen and find out!!!
you can find him and purchase prints of his works at https://mistersamshearon.bigcartel.com/
You can also find him on social media at:
Twitter: @sam_shearon
Instagram: @mistersamshearon
Facebook: @mistersamshearon
You can also find us on all of those social media outlets @artandjacobdoamerica (twitter: artandjacobdoa1)
as well as our homepage www.artandjacobdoamerica.podbean.com
Check out www.fightbackcbd.com
Use promo code "AMERICA" for 10% off!
shout out to Mikeal Norse for their symphonic cover of Type O Negative's Black No 1
 https://www.youtube.com/watch?v=8tL_APakyfc