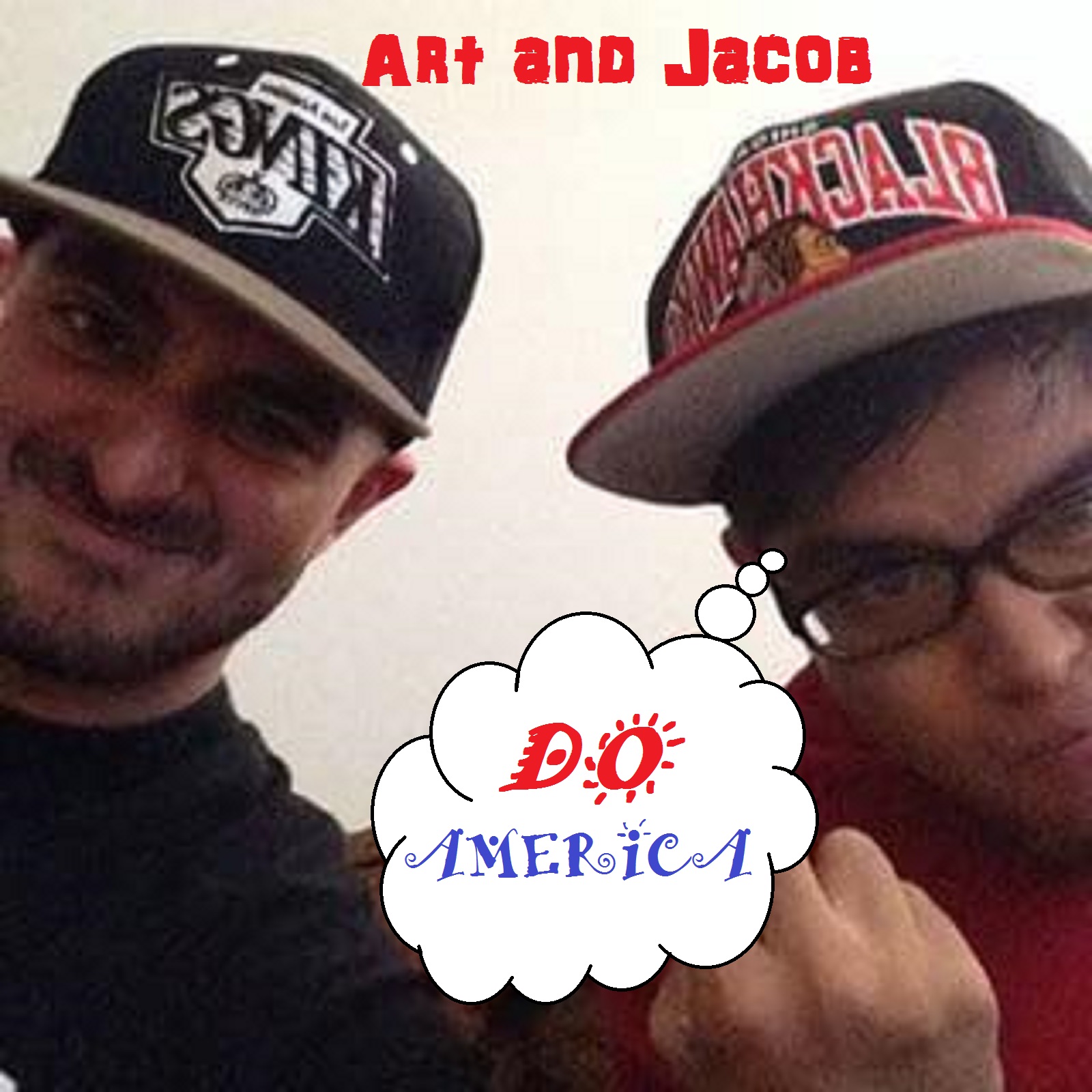 oleeeeeeee, ole ole ole, oleeeeeeee, oleeeee, oleeeeee!
Welcome to epsidoe 38 lasses and ladymen! This weeks episode we celebrate the Feast day that is St. Patrick's day. We observe the Catholic Church's Temporary lifting of lent  by getting down buffett style on some Taco Bell and Cosuming every Irish beverage available at the grocery store. We welcome back for the third straight week Eric Castillo . We also welcome back Jesus Fuentes for his third go round. This was an absolute blast to record. Not really like any of our other episodes but definitely among the best. 
As always subscribe on itunes and give us a rating and review. Like and subscribe here:
https://itunes.apple.com/us/podcast/art-and-jacob-do-america/id1266334952?mt=2
if you're one of those difficult people who likes to go against the grain and doesn't use Apple, just listen to us at our website:
www.artandjacobdoamerica.podbean.com
we're also on every podcast app known to man
Cheers and shout out to Thunderclash and Dropkick Murphies for their audio Shenanigans. 
Always much love to Eli Sirota for hooking i up with the theme song and all of his electric Bugaloo ways.