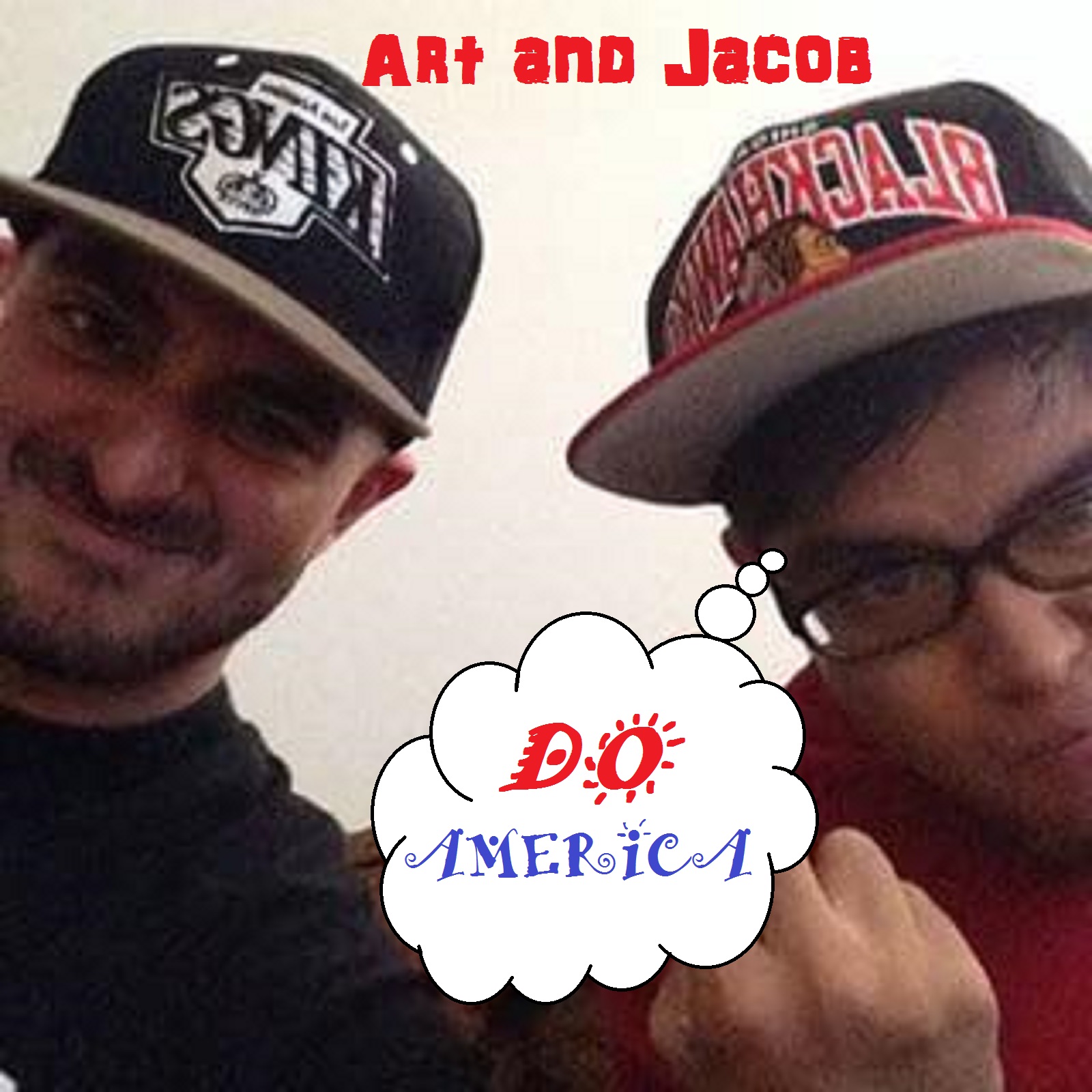 Hey what's going on everybody! We made it to episode 30 and we keep getting bigger...so big we decided to bring on Jesus....Fuentes. But in all honesty we just had to do a follow up to episode 16 where we interviewed Jesus right AFTER  he escaped the Las Vegas Shooting during the Route 91 festival. THAT show was by far our biggest show and it only made sense to check back in with him to see how he was doing. Also it helps that UFC and Bellator are putting together 2 massive cards next saturday that we wanted to talk about as well. We also debate Backstreet Boys VS N*SYNC, Wet wipes vs DRy wipes, and Ja Rule VS MC Scat Cat.....quality material i tell ya...QUALITY. SO with that said be good boys and girls and subscribe to our show on itunes:
https://itunes.apple.com/us/podcast/art-and-jacob-do-america/id1266334952?mt=2
and for all you crazy kids out there who don't use apple products just go to our website:
www.artandjacobdoamerica.podbean.com
ALso check us out on facebook and instagram at @artandjacobdoamerica
shout out to AJ Styles, Backstreet Boys, and Ja Rule for providing this weeks soundtrack!!!