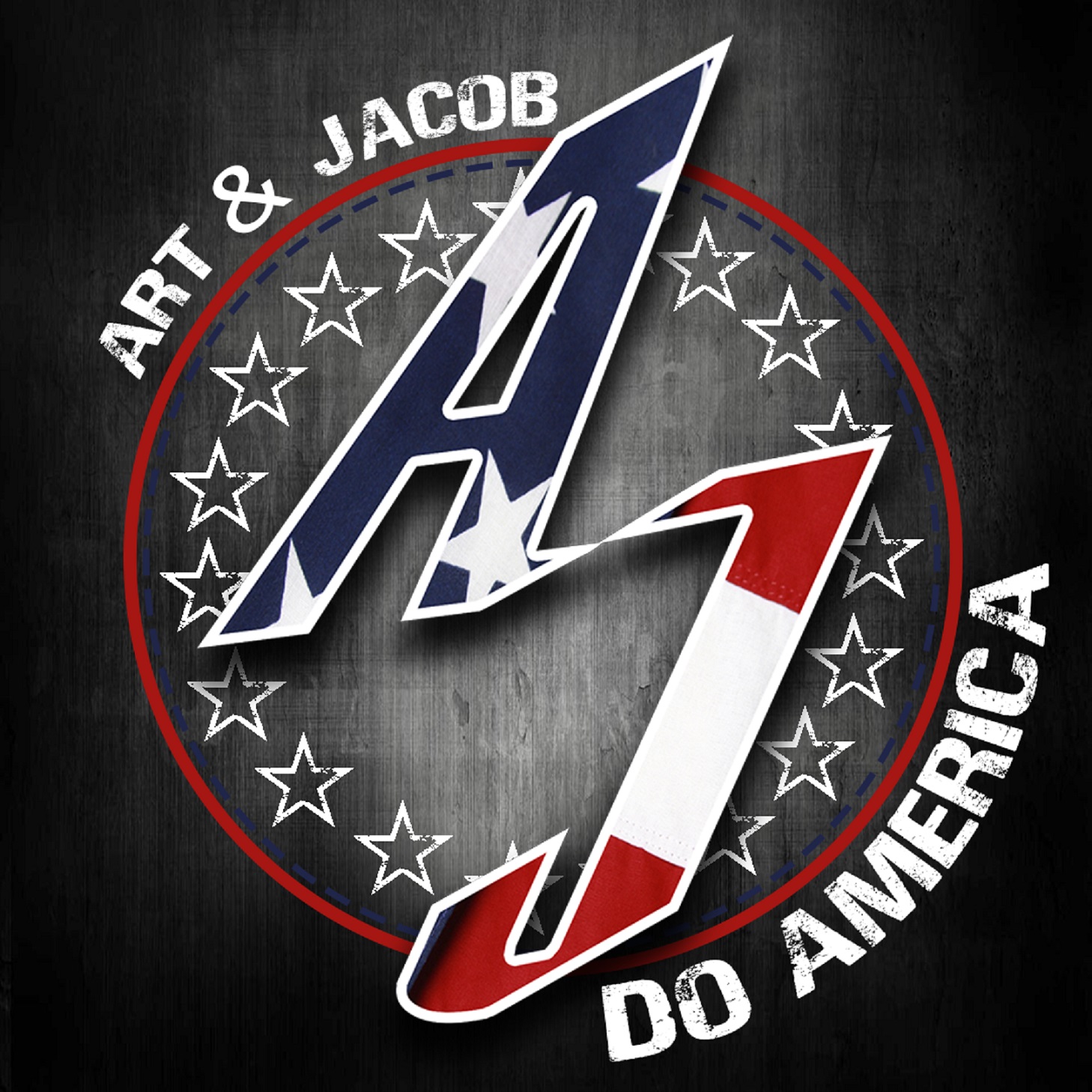 Sup you lil cacahuates !! We are back again giving you your weekly dose of ...US. This week we're down a man but it's all good because Jesus ( you might remember him from Surviving the Las Vegas Shooting, Alien episodes, and getting drunk with us last week) stepped in and told us how he survived....AGAIN...this time from cancer. Kind of a tough subject but still a great story. We do pad it with humor and for some reason make A LOT OF FOOD REFERENCES (musta been hungry). So give this one a good listen and as always enjoy!
Make sure you check us out every week on YOUTUBE as we've moved the live feed from Facebook to there! 
Jus go in your search bars and type in ART AND JACOB DO AMERICA and hit subscribe and tell yo mamas and boo boos as well.
Shout out to:
Deadpool and FuckCancer.org for the sample in the beginning....SUPPORT THEM
also support DJ 2 Bad for his remix of the classic "Ecstasy of Gold" ---we might make that the new theme song....