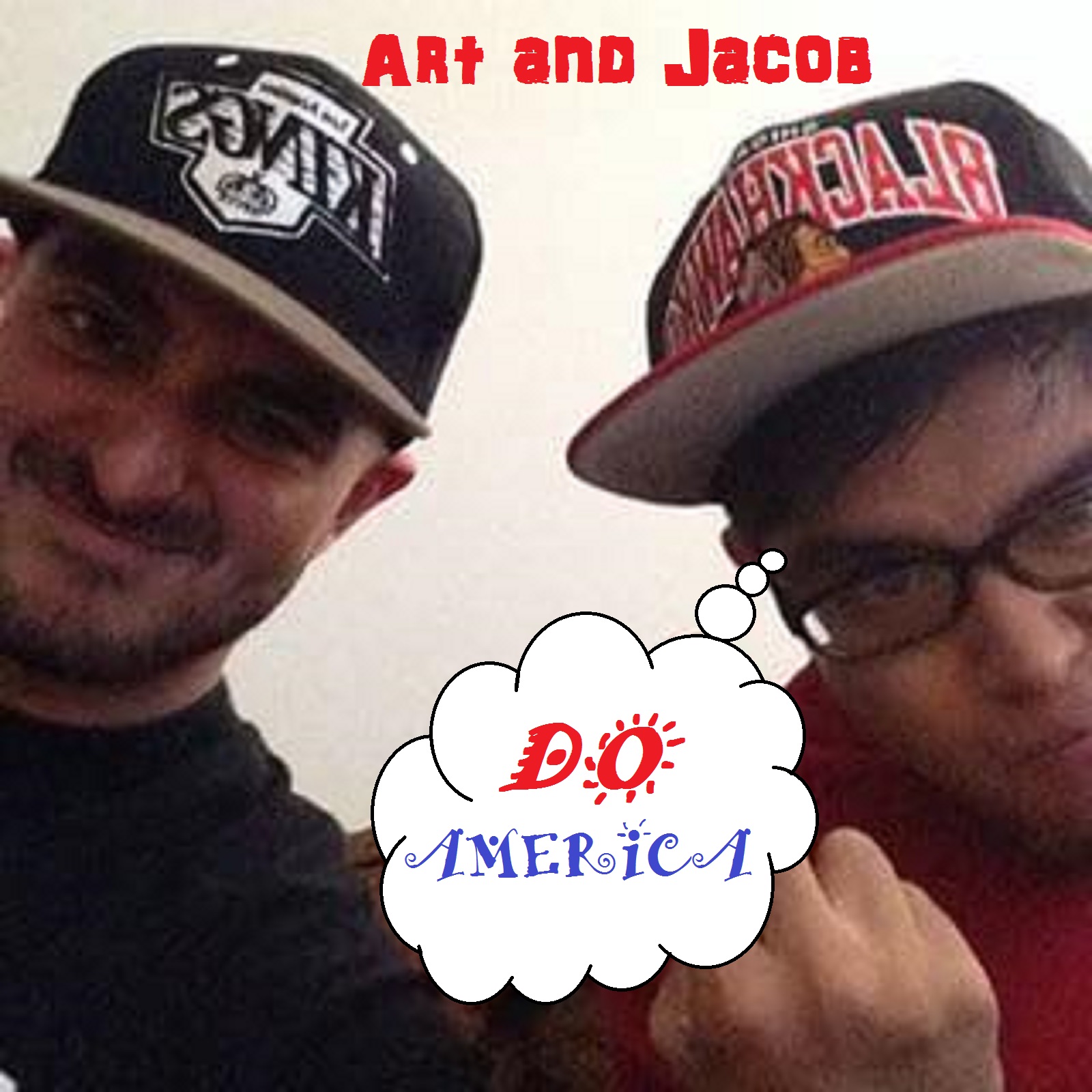 wellllllllllllllllllllllllllllllllllllllllllll it's the the big (foot) shooooowww. I'd like to think you all just pictured Paul white AKA the Big Show's music hittting when your read that....but if you didn't don't worry that's the second intro song of this weeks episode , thank you Jim Johnston. This episode we Reunite with an old friend from the orginal East Side Target Electronics days, Eric Castillo. We chop it up over a couple of 6 packs of Temblor Brewing company beer and a jug of some crazy potion of Dionysis Brewing Company. Shout out to them, potential future sponsors. But any hoot we discuss BIGFOOT, Sasquatch, Skunk Ape, Bear walking on it's hind legs, Lemor Humanoid...or whatever it is. We loosely discuss what it could be but most WE HAVE SOME FUN! Probably our funnest episode yet. 
As always subscribe on itunes
https://itunes.apple.com/us/podcast/art-and-jacob-do-america/id1266334952?mt=2
or if you don't have that we're on iheart radio, googleplay, TUNEin, pocketcast, or wherever you want us to be we'll be there like a little Michael Jackson....
Also k-it with us on all socail media platforms under @artandjacobdoamerica! or just got to